As Seen In NextPittsburgh
If you drive through Braddock on a Friday, chances are you will see Shauna Kearns baking bread—in the outdoor oven in the cold and snow. The 26-year old fell in love with the town's community oven when she moved to Pittsburgh two years ago and has used it to make bread that she has been providing to the community ever since
Nestled within Pittsburgh's Famous Strip District, Cioppino Restaurant & Cigar Bar offers an eclectic dining experience, perfect for any occasion. Savor a delectable meal from the seasonal menu featuring fresh seafood and chophouse fare and creative pasta dishes with a focus on local produce and livestock.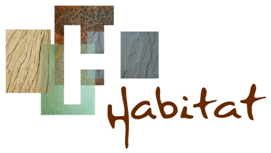 Habitat is good food, pure and simple. Their menus are seasonally-inspired. No foams, no gimmicks. Just quality ingredients prepared simply and elegantly.
A casual Italian eating establishment located in Pittsburgh's Historic Strip District. Osteria 2350 proudly serves and ever-evolving lunch and dinner menu featuring fresh, seasonal, Italian classics prepared with ingredients sourced locally within (100) miles of Pittsburgh.
Creating simple, delicious, scratch-made food using fresh ingredients from our local partners and farms, The Porch is an authentic everyday experience for a casual meal, a special occasion destination, and a great place to enjoy the sights and sounds of Oakland while unwinding with a cold drink with new friends or old.
The Savor Sustainable Catering division of JPC Event Group is passionate about food. From the farm to your fête, quality local and seasonal ingredients are customized into imaginative menus, unique to each and every client served.
A cheerful cafe that welcomes all guests with open arms and a warm heart. Square cafe serves the best seasonal menu items with fresh local products in the heart of the Pittsburgh's East End neighborhood of Regent Square.
Thoughtfully prepared food drawing inspiration from Braddock, its people, its history and its perseverance. The cuisine best represents the eclectic style which has become a trademark of Chef Sousa.
Pittsburgh fine dining and handcrafted cocktails.
The Brew Gentlemen Beer Company is a small craft brewery and taproom located in the historic steel town of Braddock, PA. The Brew Gentlemen believe in beer as a medium for flavors, stories, celebrations and things that go beyond what is in the glass.
Frank B. Fuhrer Wholesale Company is the region's largest beer wholesaler in the Southwest Pennsylvania area. Distributing over 160 brands of domestic, import and craft beers.
Frank B. Fuhrer Wholesale will be featuring these local and/or organic selections at Feast:
Yuengling
Church Brew Works
Southern Tier
Flying Dog
Wyndridge Farms
Yards
Samuel Smith Organic

The unique history of Engine House 25 Wines began back in 1992 when owner, Duane Rieder, began making wine with his neighbor and good friend, Nino Tolomeo. At that time, winemaking started as a hobby for Duane, but it grew into a passion over the next decade. In early 2009, Duane's vision and pursuit to create a world-class winery in Pittsburgh came together as Engine House 25 Wines received its license and became formally operational. Engine House 25 Wines is located in the cellar level of Engine House 25, a 12,000 square foot, renovated firehouse on Penn Avenue in the revitalized Lawrenceville district of Pittsburgh. The building is also home to The Roberto Clemente Museum and Rieder Photography, and is now considered one of the most unique, must-see venues in the city. To schedule a tour or tasting, email info@enginehouse25.com.
e2 is an established neighborhood restaurant and event space that strives to create food experiences that are honest, inclusive, and memorable with european style cuisine that is simple and approachable. They are dedicated to sourcing locally, using quality ingredients and supporting relationships in our local economy and community.

Their mission: To make ice cream taste real again. Located in Pittsburgh, Millie's Homemade Ice Cream makes crazy good, local, seasonal ice cream and sorbet.
Olive & Marlowe is a locally-owned purveyor of artisanal olive oils and balsamic vinegars. Their selection includes several monovarietal oils, as well as dozens of flavored oils and vinegars. All products are sourced from small groves and presses in California, and all of Olive & Marlow's oils carry the California Olive Oil Council seal. Olive & Marlow is located in the East Liberty neighborhood of Pittsburgh.
Mediterra Bakehouse is founded on the principles of the Artisan Baker. Millenial-trusted knowledge, combined with the finest ingredients, time-intensive processes, and a passion to produce the finest bread infuse every handmade loaf that emerges from our custom-built, stone-hearth, steam-injected ovens.

Healcrest Urban Farm is a woman-owned 1.7 acre urban farm, specializing in the growing of medicinal and culinary herbs, in the neighborhood of Garfield. They make herb-infused edibles such as ice pops, shrubs, tea blends and simple syrups. All delicious ways to tingle your taste buds with herbs!
Enjoy their delicious teapops as the perfect Intermezzo during Braddock Feast with the flavors of fall:
Pumpkin Chai
Grape Fennel
Spiced Apple
Nettle Vanilla